COCOBAY DANANG FOODCOURT – THE SILK ROAD CONNECTING CULINARY FROM ALL OVER THE WORLD
Since launched, Cocobay Danang – the leading tourism & entertainment complex in Southest Asia has introduced a food court providing culinary options from the East to West, from traditional to modern, bringing the very best experience to visitors.
The "Silk Road" was a famous network of trade routes which connected Asia to Europe, the East to the West for thousands of years. It was also the only way to bridge culture, art, cuisine … among civilizations in the world and the very first step for people to explore and discover how big and diverse the world is.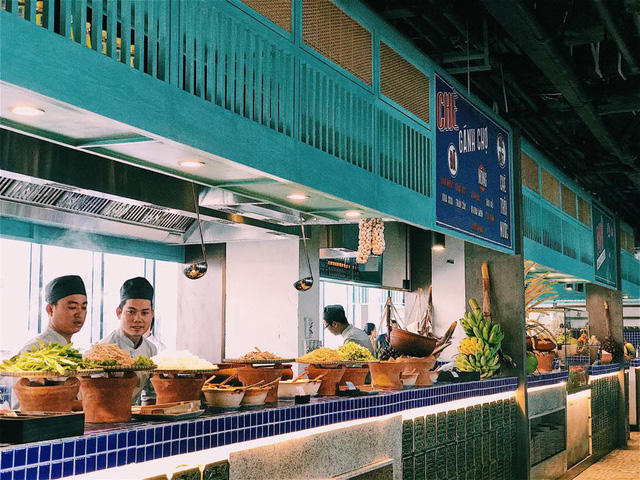 Visitors at Cocobay Danang will feel the convergence of different cultures, creating distinctive and different values to the exciting and attractive activities here. Especially with Cocobay food court, customers would almost immerse themselves in the "culinary road" where the journey connects cuisine from East to West, from traditional to modern, from Latin American countries to Asia, Europe, America …
For those who love traditional food, Cho Xua restaurant is the very best choice. All typical dishes from there regions in Vietnam can be found in this simple and heartwarming settings. Its extensive menu caters to the strongest food crave with Northern "Pho", Hanoi rolls, Hue noodles, Quang noodles, Central-styled pork rolls, Southern grilled beef and so on.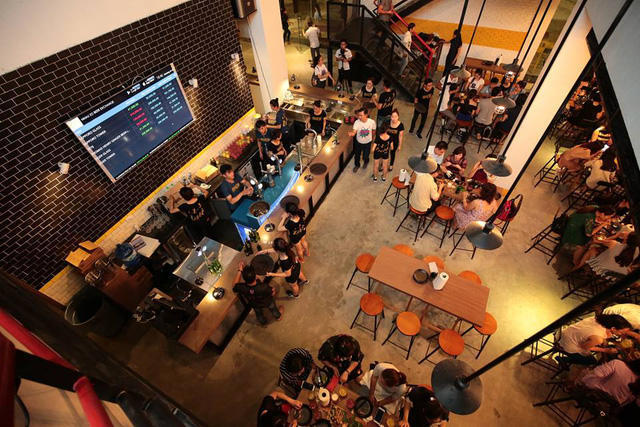 If you are a fan of Asian food, then Tanuki Japanese cuisine and Mei Li Dim Sum Kitchen Chinese cuisine are two perfect choices for you. While Tanuki offers hot steamed, grilled, and fried dishes such as Kotsudon, Tempura, Karaage, Yakitori, and other famous Japanese dishes like sashimi, sake, traditional brewed beer, Mei Li brings worldwide famous Dim Sum from Guangdong such as dumplings, baozi, shrimp rolls …
Meanwhile, Cococita is a colorful Latin American restaurant. Under the hands of chef Alonso, tasty food when combining with tequila makes up a passionate Latin dance. Especially, the Mexican "Cochinita" beef is always kept warm and juicy regardless of time thanks to its special coat of sauce.
Blending in the festive atmosphere at Cocobay, Nhau Zo restaurant – "Beer Stock Exchange" offers this trendy retro style with metal tables and high ceilings along with more than 40 types of fine beer from around the world. Beer price goes up and down depending on order demand making an exciting race and a cheery vibe.
Vanessa Beach Club is the perfect choice for parties with friends while enjoying sea view, having fun in the swimming pool with live EDM music, or trying exciting watersport games. All of these activities add more fun to your complete experience here.
Meanwhile, if you want relax with friends or family after endless fun at the Southeast Asia's leading tourism and entertainment complex – Cocobay Danang, Holy Pig restaurant is a place to go. Featuring unique design with impressive containers and lively graffiti paintings, Holy Pig gives you this young and refreshing vibe. Besides beer bar, American-styled BBQ makes it impossible to diners to resist. Savoring the barbecue while enjoying tasty beer, you would feel like you are in an American backyard BBQ party.
Traveling, enjoying the festive atmosphere, and experiencing diverse culinary are very good reasons for visitors to "extend one more day and night" at Cocobay Danang.
DISCOVER A NEW WAY TO ENJOY YOUR DREAM HOLIDAYS
Join OH VACATION and enjoy our holiday at Cocobay, Naman Retreat or exchange for a holiday at luxurious resorts all over the world with exclusive services, wonderful experiences and more!